The promotion conference of color steel plate industry in Zhenze Town and the development of prefabricated buildings was held, fully affirming the achievements made by the color steel plate industry in Zhenze Town over the past year, further promoting the agglomeration and upgrading of the whole industry, and leading the color steel plate industry to contribute to the economy of Zhenze Town. High-quality development and new achievements.
The relevant heads of the District Development and Reform Commission, the Bureau of Industry and Information Technology, the Administrative Approval Bureau, the Market Supervision Bureau, the Statistics Bureau, the Commerce Bureau, the Housing and Construction Bureau, the Emergency Management Bureau, and the Wujiang Ecological Environment Bureau; , heads of various departments, village secretaries and representatives of color steel plate enterprises in Zhenze Town attended the meeting.
Gu Jianbing, deputy director of the District Bureau of Statistics, and Shen Chengyuan, director of the Foreign Investment Promotion Center of the District Bureau of Commerce, presented tax increase awards to representatives of winning companies.
"Seeing that the predecessors in the industry are transforming and upgrading, as a young force, we must not fall behind. Unlike other companies that hold a group, we are a supplier group model." Yao Jie, chairman of Zhongshengsheng, told reporters that since the company formed a group, it has been through centralized procurement mode, reducing production costs and enhancing market competitiveness.
In Zhongshengsheng's factory, intelligent equipment such as welding robots and gantry cutting machines add more technology to the workshop. "This automatic CNC gantry cutting machine can cut 50 large square tubes or 118 small square tubes at one time. It used to cut a bundle in 1 hour, but now it can cut a bundle in 10 minutes, and the efficiency has increased by nearly 6 times." Yao Jie He believes that the color steel plate industry can move forward in the direction of intelligence and digitization. He plans to build a fully automatic production line in the next two years and explore the construction of a color steel plate intelligent workshop.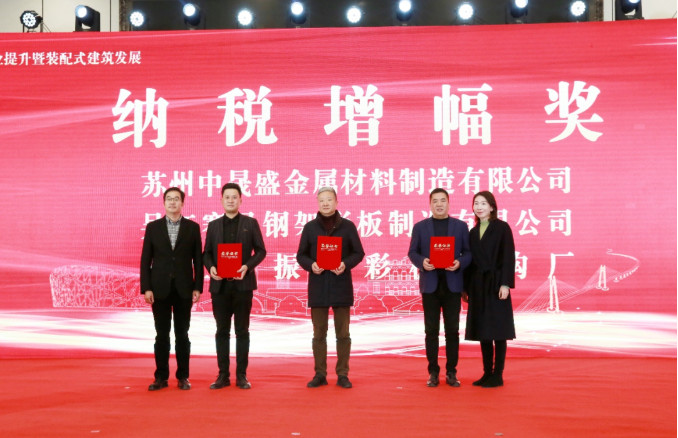 ---
Post time: Mar-29-2022